CrossNibble is a team of young and passionate Marketers, Designers, Developers, Content Writers and Project Managers.
In today's competitive era, companies are struggling to generate leads for their business because their Digital Solutions are not marketing ready. We, at CrossNibble, provide Technology and Marketing solutions that not only help in achieving your marketing goals but also it helps in achieving your business goals.
We provide optimized Technology Solutions and Value-Driven Digital Marketing solutions to help you achieve your goals. Our success depends on your success. Let us work together and grow together.
Mission
Become the Digital Success Partner of the businesses and help them achieve exponential growth
Vision
Become one of the top Digital Technology and Marketing service providers across the globe
Goal-Oriented Approach
We provide marketing and technology solutions that help you achieve your business goals.
End-to-End Solutions
We take care of everything right from Design to Execution, so you can focus on your core business.
On-Time Delivery
All projects and campaigns are planned in such a way that no deadlines are missed and everything goes live in a timely manner.
No Compromise on Quality
We never compromise on achieving high quality in whatever we do.
Everything is Documented 
Every step is well documented. This helps in finding and mitigating the impact of the errors.
Timely Support
We provide timely support so you don't face any problems while using the solutions provided by us.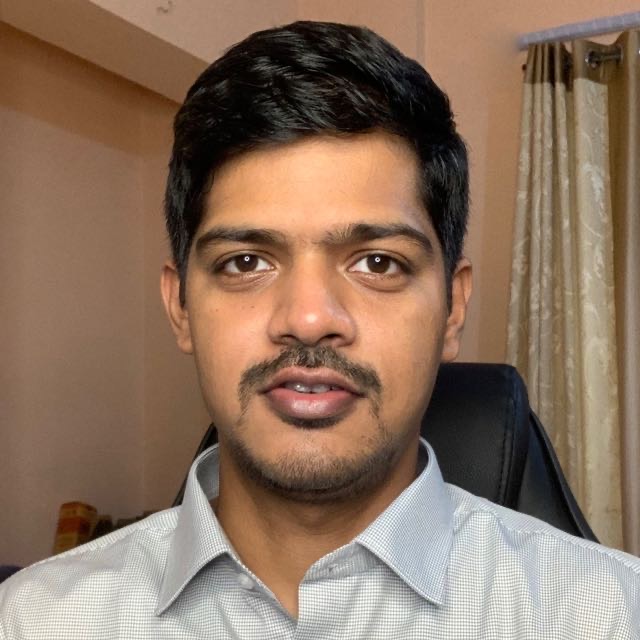 Pankaj Yadav
Founder and MD
Pankaj has more than 8 years of experience in Digital Technology and Marketing Consultancy. His core areas of expertise include
360-degree integrated digital marketing campaign Strategy, Implementation, and Optimisation
Establish processes for strategy, execution, and reporting of different marketing campaigns
Help companies build in-house high-performance teams for digital activities
Performing critical audits to identify gaps in the technology and marketing aspects and consult and execute the solutions to overcome those gaps
Creating a goal-oriented data-driven marketing framework for companies to achieve their long-term marketing goals
Conversion Rate Optimization(CRO)/Marketing automation consultant
Kalash Dave
Software Consultant
After completing his Engineering in Information Technology from K. J. Somaiya College of Engineering, Kalash joined Accenture Solutions and worked in the Financial Services vertical for various Fortune 500 North American Insurance clients, as well as a Human Resources Analytics project for Avanade Inc, a joint venture between Accenture and Microsoft. He is applying what he learned at Accenture to CrossNibble Technologies.
He is leading the Software Quality Assurance and Testing activities at CrossNibble. He is also doing various project management activities and also helping CrossNibble establishing various processes to deliver best-quality software solutions to our clients.
Komal Narayankar
Digital Marketing Associate
Komal is an engineering graduate. She started her career as a web developer and then also gained experience as Business Development Executive. 
As a Digital Marketing Executive, her responsibilities at CrossNibble are as follows
Execute and Manage various digital marketing activities
Monitor performance of marketing campaigns
Develop and maintain WordPress websites
Analyze the campaign data and prepare reports
Guide clients and in-house team on various Digital Technology and Marketing aspects
Prepare and execute the content marketing plan for CrossNibble, partner companies, and our clients
Uma Patel
Junior UI Developer
Uma is a Computer Science graduate and she is passionate about User Interface design and development.
At CrossNibble, she handles:
UI development using Angular and React JS
UI/UX implementation and testing
Coordination with the Backend team
She aspires to become a full-stack developer.