Social Media Marketing
Create an effective online community for your brand using Social Media Marketing.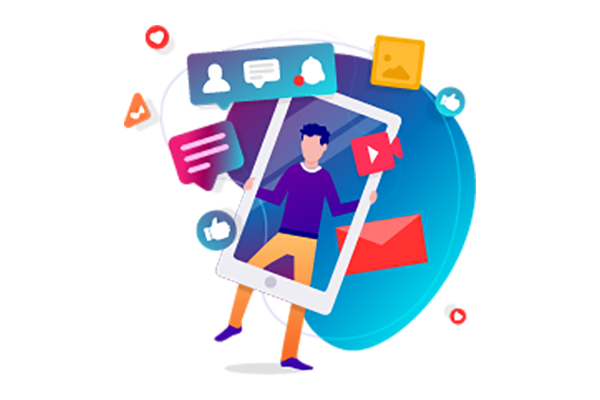 Social Media has become an essential part of our life. Most of our decisions are influenced by the suggestions and opinions expressed on Social Media. SMM requires careful planning, execution and monitoring to influence the online audiences.
Although Social Media has provided easy ways to reach our target audience, in the pursuit of Marketing, many businesses ignore the importance of communicating Brand Communication and Brand Values, which indirectly affects the Brand Positioning.
Our Strategic Approach to Social Media Marketing not only helps you generate leads and sales for your business, but it also helps you in achieving your business and organizational goal while not compromising on Brand Values and Brand Ethos.