Search Engine Marketing
Generate highly relevent traffic to the website using SEM.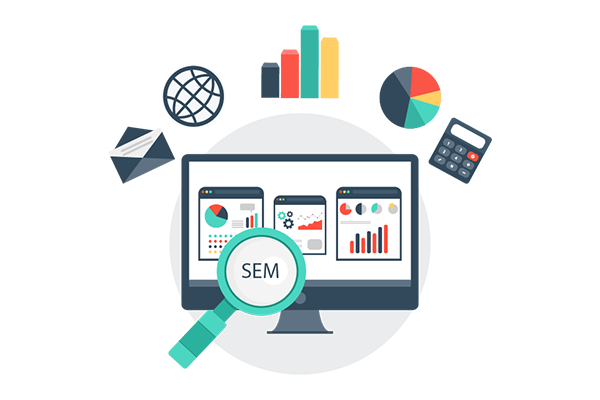 While SEO helps in generating organic traffic to your website, SEM can help you in driving highly relevant traffic to the website by showing ads above the organic search results on any Search Engine. These are mainly called PPC ads as we pay for every click on our ads.
90% of the users put their queries on Search Engines before visiting any website. Search Engine Optimization is an organic marketing method and can drive traffic to your website continuously and consistently. BUT, SEO takes some time for showing the results. With the help of SEM, your ads can appear above the search results and generate leads and sales for your business.
Following things must be maintained to optimize the results from SEM campaigns
 Good Quality Score
 Highly relevant content
 Ad ranking and Bids
 Best UX on the landing page